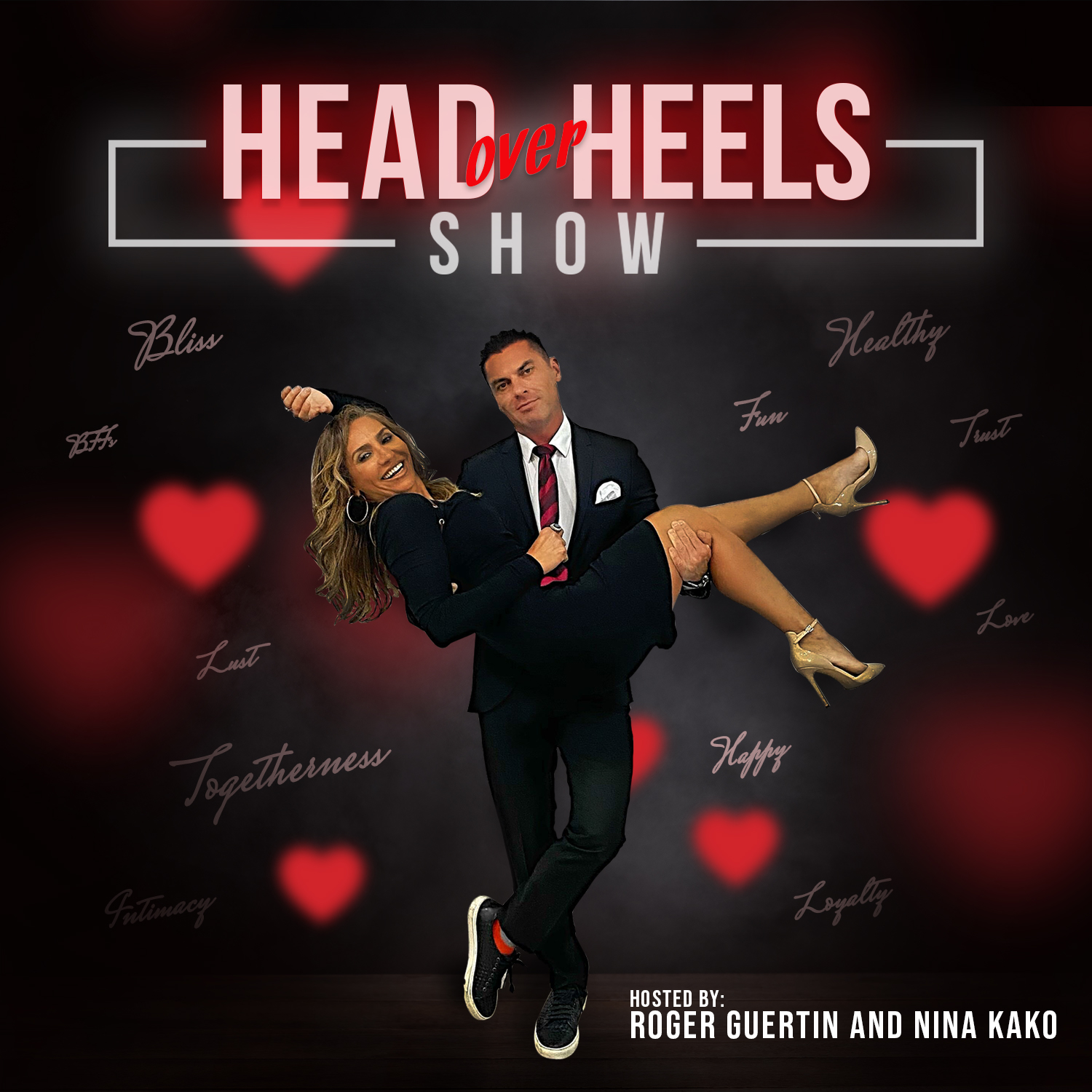 Welcome To The Head Over Heels Show: Relationship podcast. When you fall in love with someone…Do you want it to last forever? Do you want a best friend? Do you envy those #couplegoals? Although they are not doctors and/or therapists, co-hosts; Roger Guertin and Nina Kako have had many ups and downs in their relationship. They believe you can still have it all if you willingly and consistently learn about your partner. Join them on this audio adventure as they dive into the topic of what it takes to be "head over heels" with your partner. You will be educated and entertained by their quirky solos as well as interview others with knowledge experts to help you live the best life that you deserve. Follow along: http://www.hohshow.com/
Episodes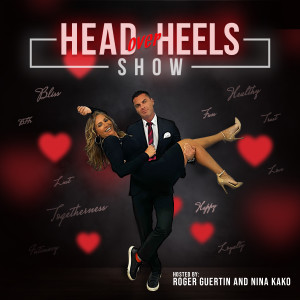 Tuesday Oct 04, 2022
Tuesday Oct 04, 2022
Free: Nina's 1 week of clean eating E-Book
Another Week Another Struggle!
Nina & Roger are at it again. With the stresses of what to do next, and who has what role in our day to day life. Its hard not to argue about it.
I know last weeks episode was in the middle of an argument, and now we are dealing with one again. Trust us when we say we are not going to make a habit out of this. 
But we think its important to talk about this weeks struggles.
It is so easy to blame or trash others for your own inaction! That's why you get so much hate from others, whether it be online or in person.  They are not necessarily your haters, they are there own haters projecting it on you. To make themselves feel better.
Well we do the same to our spouses & partners.  We give them shit for no pulling their weight around the house or in business. When we really need to look at ourselves. What we might be doing wrong or not doing at all. Not to say there isn't slackers out there. We do need to pull our own weight around. So make sure you are not that slacker.
Roger realized that he may be going about it the wrong way with Nina. Instead of telling her what she is doing wrong. He wants to try and boost her up as apposed to bring her down.
He wasn't trying to put her down. He was just trying to get directly to the issues that needed to be addressed.
For example: If you have something in your teeth. You can make gestures like licking or kiss your teeth in hopes they will do it as well, or you can tell them they have something in there teeth and get right to the bottom of the problem.
But that doesn't seem to work the same with everyday life. Sometimes you can take a chunk out of someone's ego or self esteem. By telling them what they are doing wrong all the time.
Lets all try to motivate each other. We need to BOOST each other up, without telling each other WHAT TO DO. Or what they are doing wrong. Lets all give that a try for a while. See what will come of it.
Nina feels the best way to get the things you really need to get done. Would be to create a solid schedule. Put those those tough things, Those things we really dont like right up front. You know those things that give you the results  you need to get to next level. We call them our income producing activities. Because we tend to focus on the easier things. The things that are more in the servicing our business category. Like posting and doing lives on TIKTOK. As they are so much more fun.
But if we concentrate on income producing tasks. Our businesses can strive and when they strive. We can invest back into it. So we can make it better for the people we are helping. Whether that be in Real Estate or Relationships. We can give you a better experience and you can thrive.
So in essence we owe it to you. to do better, so you can do better.
Our Links:
Insta @headoverheelsshow
Insta Nina @NinaKako  Roger @roger_guertin
Facebook @headoverheelsshow
TikTok @tdot_fam
You Tube @tdot_fam
Email  us@hohshow.com